After enjoying the fireworks in Vail, partner and I hiked the Bighorn Creek Trail in White River National Forest the following day.  The altitude reaches a mild 10,800 ft. and the trail is rated moderately difficult.  We got an early start (7 a.m. is about as early as I can manage when on vacay!) and enjoyed the hike.  Along the way we saw numerous mountain streams, wildflowers and birds, and, on the way back, several winded hikers, who were starting out much too late.
The next few days were spent touring the surrounding area. We visited Leadville, which is touted as the "last truly untouched mining town of the 1880s boom period."  The area is rich in ore containing zinc, silver, gold, magnesium, lead, and copper. It was very reminiscent of an old west town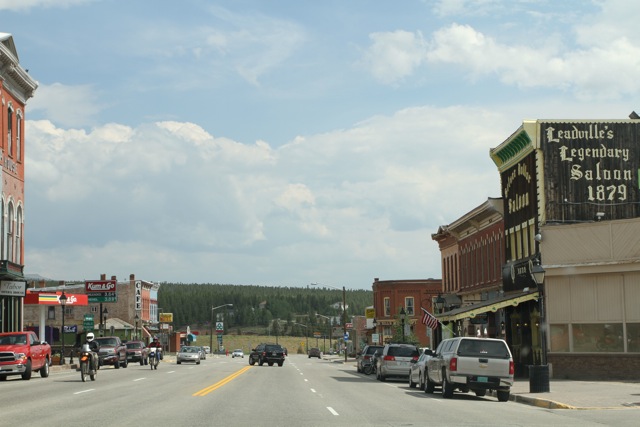 and we stopped for drinks at the Silver Dollar Saloon.
We also drove to Aspen and enjoyed a trip via gondola to the summit.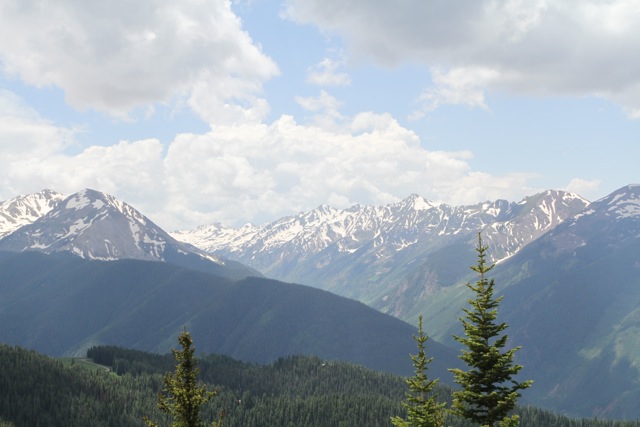 On our way back, we stopped at the Continental Divide on Route 82.  Again, more spectacular views of the Rockies!
While I am usually very productive while on vacation, I was only able to edit five chapters of my latest book, Playing For Keeps.  I am, however, completely recharged and ready to write!